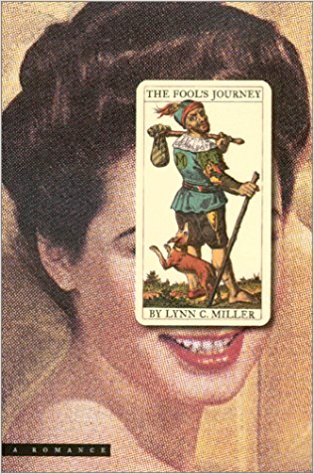 Publisher:

Winedale Publishing

Available in:

Paperback

ISBN:

978-0970152589

Published:

September 1, 2002
Order From Amazon
In this first novel of delicious wit and sharp observation, playwright and professor Lynn Miller spins a high-spirited tale of sex, betrayal and revelation in academe.
When Fiona Hardison, a blocked Edith Wharton scholar, is passed over for promotion as a result of maneuverings by her longtime lover—slimy Sigmund Froelich—she is devastated. Suddenly everything she believes in wears the face of self-deceit. Angrily she offers her resignation. Instead of disaster, however, her impulsive act initiates a fascinating journey toward self-discovery.
Aided by the Tarot, Fiona finds herself re-evaluating her career focus, her emotional relationships, and her future prospects for happiness. In the process, she discovers unexpected parallels with Edith Wharton's life that present her with a fresh approach to this great American author, whom the reader comes to know in a very personal way.
Enlivening Fiona's journey is a memorable supporting cast: goddess-y Bettina, beloved by all sexes; Dean Darryl Hansen, lover to Fiona and Bettina; solid and supportive fellow Wharton enthusiast, Miriam Held; and outrageous gadfly Blake Burnois, whose penchant for intellectual mischief shatters everyone's status quo into tiny shards.
The sure satiric pacing of this lively and entertaining read will delight readers on a multitude of levels as they discover the varieties of wisdom beneath the glittering surface.
Reviews:
"Prowling the corruptly competitive halls of academe, Miller provides an intelligent and ambitious look at the publish-or-perish world of high-stakes education. In an unconventional book-within-a-book device, Miller reveals lengthy excerpts from Fiona's work-in-progress, a fascinating study of [Edith]Wharton in its own right, and the perfect accompaniment to a smart, satiric send-up of the Machiavellian world of ivory tower passions and politics."—Carol Haggas, Booklist 
"Ms. Miller's eye for the pompous and the ridiculous never fails…. [A] wickedly funny story."—Paula Friedman, Dallas Morning News
"Edith Wharton, tarot cards, academic backbiting—somehow Austin writer Lynn C. Miller weaves these disparate threads into a rollickingly satiric whole."—Sharyn Wizda Vane, Austin American-Statesman
"Can a novel about living the academic life teach us something about living a regular life, outside the rarified atmosphere of the ivory tower? The Fool's Journey by Lynn Miller manages to accomplish just that."—Suzan King, Tulsa World
"A witty first novel that is part academic satire, part middle-aged coming-of-age story… Miller has a fine understated wit that allows her to skewer even what she seems to revere." —Anne Morris, Bookpage
"In her first novel, playwright and writing and performance studies professor Lynn C. Miller has penned a perfectly pitched, dead-on satire of academic manners that is articulate, fabulously funny, and abounds in incisive observations."—Susan Lynn Harkins, Orlando Sentinel
"The Fool's Journey is, at once, a bitingly funny academic satire, a clear-eyed look at friendship, love and sexuality, and an erudite, riveting examination of the work and life of one of America's greatest writers. Lynn Miller is a writer who edifies even as she charms and entertains–a rare find."—Kathleen Cambor
"Without malice but with plenty of wit, Miller takes us deep within an elite society in which the overeducated devour each other with all the scruples of Great White Sharks. Fiona's journey through the perils of her academic career earn her wisdom, a treasure a Fool needs even more than a full professorship."—Laura Furman
"Wow! An academic novel in which the heroine survives. This is a charming romance/revenge plot for anyone who has ever passed through most any English Department…. Very amusing." —Jane Marcus
From the five-star reviews on Amazon:
★★★★★
Not only is The Fool's Journey a delightful read, it is also wonderfully constructed—the mixing of Edith Wharton and Fiona's story works well. The book is wise about the vagaries of academic life. It is an absorbing and invigorating read that says so much, so well, about how to make the journey from academic enmeshment to autonomy. And it says it without becoming didactic or simplistic—instead, it is a witty, tender and insightful account. I'm already recommending this to all my women colleagues.
This is an excellent novel! I was immediately engaged in Fiona's story. Miller successfully blends the world of back-stabbing academia with Edith Wharton's biographical tale. I found myself riveted by both stories and the Tarot readings are simply delightful. I have already given copies to my friends and relatives—makes a great graduation gift!